Clare Thomson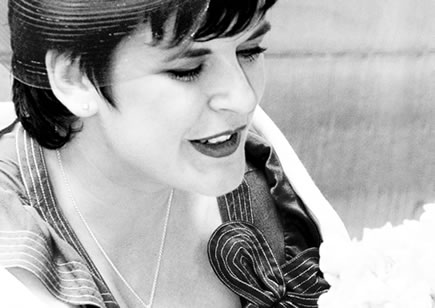 asps of delight', 'amazing ideas', 'drama and romance', 'absolutely stunning'; just some of the words that have been used to describe the work of Clare Thomson.
Clare is one of the North West's leading floral designers and has worked with hundreds of clients at a wide range of events during her 14 year career. Her impressive portfolio includes weddings, large corporate events, charity functions and private parties.
She received industry acclaim for her involvement in the RHS Flower Show at Tatton Park after twice being selected by the Society to create a large floral display on behalf of the main sponsor.
Her passion for flowers was born out of an early career in exhibition set design when she began to incorporate floral art into her work.
Clare was instinctively drawn by the amazing potential of this natural and beautiful floral medium and so began on her path to creating Clare Thomson Floral Design.
Her signature isn't one particular style. It's her incredible versatility to produce equally stunning results whether the client requires a bold, dramatic and contemporary theme or something more traditional and romantic. Clare often draws inspiration from the colours and textures she is surrounded with in her work and uses this to create and innovate.
From her Cheshire base, Clare and her team only use the highest quality flowers in all their designs. Attention to detail is paramount. This doesn't just apply to the floral creations themselves, but to the entire look and feel of an event. Creating atmosphere in any location is one of Clare's talents.
And hand in hand with this comes an unwavering service to clients for which she has built a reputation, "From the moment I meet a client, whether it be a bride or an event organiser I encourage their input and aim to work closely with them. It's important to listen, consult and nurture. My ultimate aim when they see the results is to take their breath away…..and for the experience to be as stress free as possible."